Always feel free to contact us by e-mail or phone with questions.

Life Members of American Spaniel Club

Cocker Spaniel Club of Western Pennsylvania, Inc

AKC Breeders of Merit

Former members of 

Coalition for Safe Children and Dogs

Western Pennsylvania Kennel Association

Visit with some of Barrel Valley's puppies in their new homes.

I hope you enjoy the visit. Please come again soon.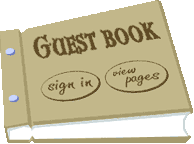 Cocker Spaniel 

Lover Number

Welcome to 

Barrel Valley Cockers 

Puppies planned for 2022. Call or Email Joan for breeder referral!

Larry and Joan Kunkle

Spring Church, Pennsylvania

Call Joan for puppy inquires

(724) 478-3428

Shannon McCracken

Shelocta, Pennsylvania

(724) 777-0044

The last few years have been a challenging time for many of us.  We didn't make it to many shows but hope to see everyone again soon.

Stay safe. Stay well.