Always feel free to contact us by e-mail or phone with questions.

Life Members of American Spaniel Club

Cocker Spaniel Club of Western Pennsylvania, Inc

AKC Breeders of Merit

Former members of 

Coalition for Safe Children and Dogs

Western Pennsylvania Kennel Association

Visit with some of Barrel Valley's puppies in their new homes.

I hope you enjoy the visit. Please come again soon.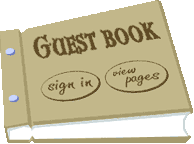 Cocker Spaniel 

Lover Number

Welcome to 

Barrel Valley Cockers 

2018 Puppies Are Here!  Call or Email!

Larry and Joan Kunkle

Spring Church, Pennsylvania

(724) 478-3428

Shannon McCracken

Spring Church, Pennsylvania

(724) 777-0044

Champion Barrel Valley Arigato 

had her puppies!  The sire is Grand Champion Barrel Valley Just Around the Corner. She had 3 black girls, 1 brown girl and 2 brown boys. Babies and mom are all  doing great! Check out news and updates on the  Ari-Cutter litter on 
Ari's page.